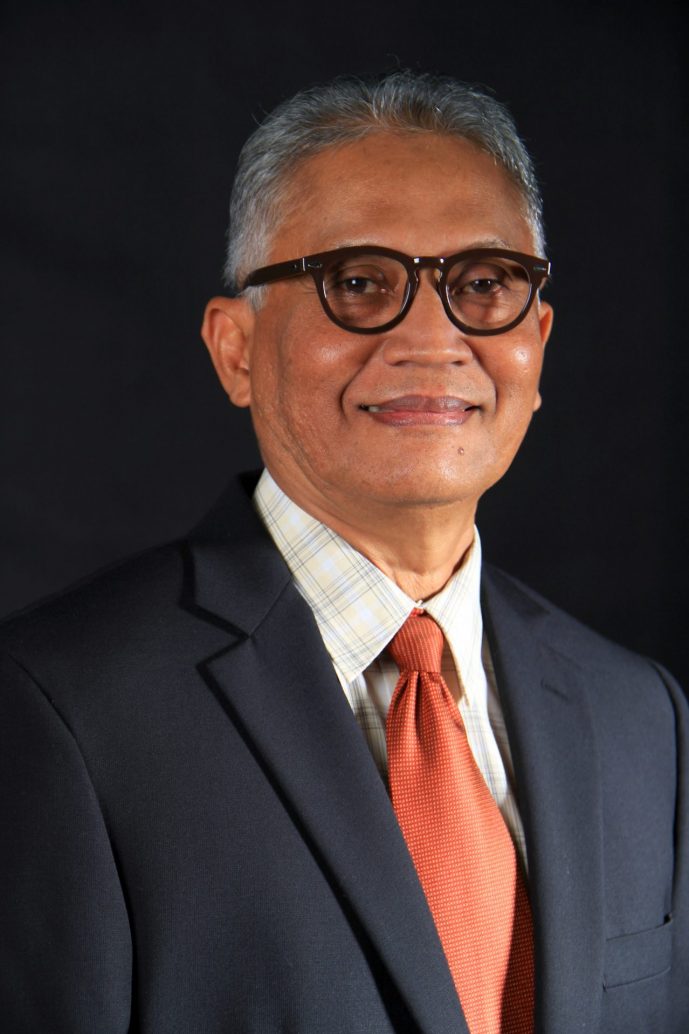 Sekolah Industri Kreatif merupakan wujud komitmen Telkom University dalam mengembangkan Ekonomi kreatif di Indonesia.  Kami fokus pada disiplin industri kreatif karena ekonomi kreatif adalah era baru ekonomi dunia. Di Indonesia juga ekonomi kreatif memiliki kontribusi yang signifikan terhadap produk domestik bruto (PDB). Ekonomi kreatif akan berkontribusi pada pembangunan ekonomi nasional Indonesia menjadi lebih tinggi di masa depan, karena Indonesia sekarang memiliki 3 faktor pengungkit untuk mewujudkan kondisi tersebut. Pertama, masyarakat Indonesia terdapat mayoritas kelompok usia muda, dan ekonomi kreatif identik dengan populasi generasi muda. Kedua, akar ekonomi kreatif adalah budaya dan seluruh wilayah Indonesia memiliki banyak warisan budaya. Ketiga, pemerintah Indonesia telah memutuskan bahwa ekonomi kreatif menjadi sektor prioritas dalam rencana strategis ekonomi nasional.
Kondisi ini telah mendorong kami untuk menanamkan visi kami (2014-2018), untuk menjadi fakultas yang unggul dalam pendidikan bidang industri kreatif dan menjadi pusat pengembangan creativepreneurs di Indonesia dengan 3 indikator utama yakni prestasi akademis, pengakuan  baik nasional maupun internasional, dan suasana akademis kewirausahaan. Untuk selanjutnya, kami telah menyusun arah strategis dan program utama untuk 5 tahun lanjutan (2019-2023), sesuai dengan target Telkom University tahun 2023 menjadi Research & Entrepreneurial University. Program strategis tersebut  adalah peningkatan kualitas pengajar melalui studi lanjut dan peningkatan kualitas institusi melalui sertifikasi, peningkatan kualitas riset, publikasi dan HAKI, dan pembinaan research center bidang keilmuan Desain, Kriya, dan Seni Rupa, yang mampu berkolaborasi dangan bidang keilmuan lainnya di lingkungan Telkom University.
Dr. Didit Widiatmoko Soewardikoen, Drs., M.Sn
School Creative Industry is a manifestation of Telkom University's commitment in developing a creative economy in Indonesia. We focus on creative industry discipline because creative economy is a new era in the world economy. In Indonesia also the creative economy has a significant contribution to gross domestic product (GDP). Creative economy will contribute to the development of Indonesia's national economy to be higher in the future, because Indonesia now has 3 leverage factors to realize these conditions. First, Indonesian society has a majority of young age groups, and the creative economy is identical to the younger generation population. Second, the root of creative economy is culture and the entire territory of Indonesia has many cultural heritage. Third, the Indonesian government has decided that the creative economy becomes a priority sector in the national economic strategic plan.
This condition has encouraged us to instill our vision (2014-2018), to become a faculty that excels in the education of the creative industries and becomes the center of the development of creativepreneurs in Indonesia with 3 main indicators of academic achievement, national and international recognition, and an entrepreneurial academic atmosphere . Henceforth, we have compiled a strategic direction and main program for the next 5 years (2019-2023), according to the target of Telkom University in 2023 to become Research & Entrepreneurial University. The strategic program is improving the quality of teachers through further study and improving the quality of institutions through certification, improving the quality of research, publications and intellectual property rights, and fostering research centers in the fields of design, craft, and fine arts, capable of collaborating with other scientific fields within Telkom University.